TRIGGER 10th ANNIVERSARY 1st RELEASE!!
To commemorate the studio's 10th year anniversary, TRIGGER will be releasing various merchandise throughout the year! Please look forward to exciting merchandise announcements every month!
Today we are announcing our 1st lineup of 13 items!
The lineup includes merchandise that were previously unavailable to our oversea audience due to COVID. Don't miss out on this opportunity!
■Release date

『

10TH ANNIVERSARY TRIGGER Acrylic stand (illustration by Hiroyuki Imaishi)

』


2021.09.24 FRIDAY 16:00 JST –

10.15 FRIDAY 16:00 JST 
https://trigger-global.ecq.sc/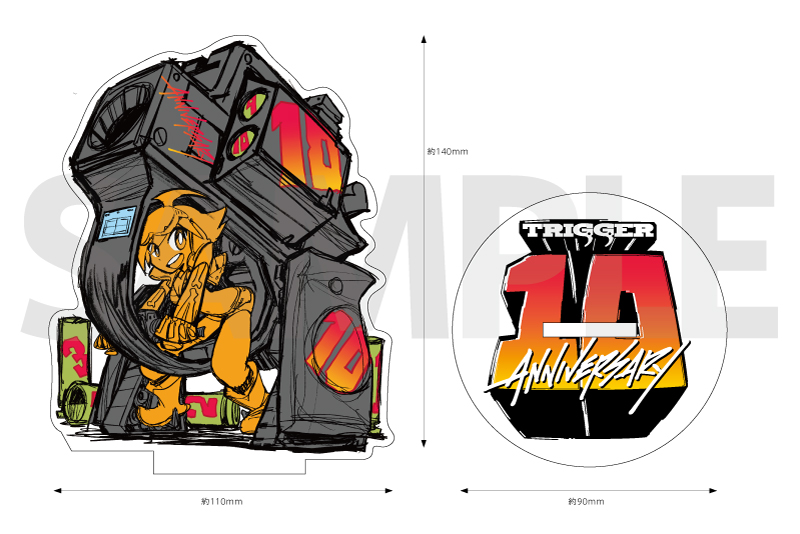 『KILL la KILL RAW IN-BETWEEN FRAME』


2021.09.24 FRIDAY 20:00 JST 


https://trigger-global.ecq.sc/

『Little Witch Academia RAW IN-BETWEEN FRAME』


2021.09.24 FRIDAY 20:00 JST 


https://trigger-global.ecq.sc/

『PROMARE HYPER FIRE STORYBOARD BOOK』


2021.09.24 FRIDAY 16:00 JST

 
https://trigger-global.ecq.sc/

『PROMARE Staff Memorial Sketch Book』


2021.09.24 FRIDAY 16:00 JST

 
https://trigger-global.ecq.sc/

『GALO & MATOI TECH T-Shirt & Long-Sleeve by Director Imaishi』


2021.09.24 FRIDAY 16:00 JST

 
https://trigger-global.ecq.sc/

『LIO & MAD BURNISH LIO T-Shirt & Long-Sleeve by Director Imaishi』


2021.09.24 FRIDAY 16:00 JST

 
https://trigger-global.ecq.sc/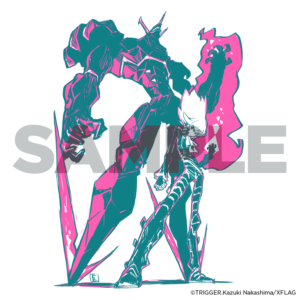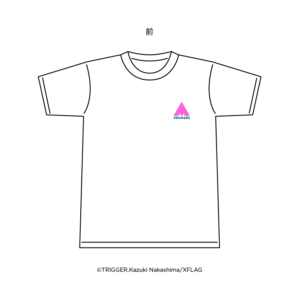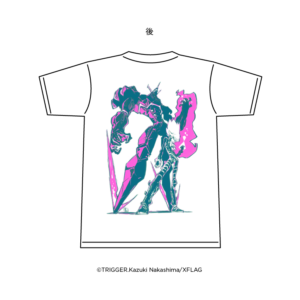 『PROMARE Event Staff T-Shirt & Long-Sleeve w/ Main Title Logo (White/ Gray)』


2021.09.24 FRIDAY 16:00 JST

 
https://trigger-global.ecq.sc/